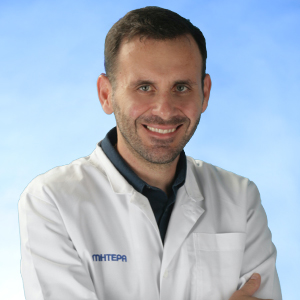 Emmanouelides Sokratis
Psychiatrist
Education & Academic Qualifications
2020 Certification in Schema therapy, by the international Society of Schema Therapy (ISST).
2019 License for psychotherapy, Cognitive-Behavioral Psychotherapy, approved by the Swedish Ministry of Health.
2017-2019 Three-year study at the Swedish Institute of Cognitive Psychotherapy, "Svenska Institutet för Kognitiv Psykoterapi", Stockholm.
2017 Degree in Psychiatry, recognized by the Greek authorities.
2015 Degree in Psychiatry, from the Swedish Ministry of Public Health.
2014-2015 Two-year study at the Stockholm Academy for Psychotherapeutic education, "Stockholm Akademi för Psykoterapiutbildning".
2013-1015 Training in Psychiatry, Stockholm University Hospital Karolinska.
2011-2013 Training in Psychiatry at the Gävlle Regional Prefectural General Hospital, Hudisksvalls Sjukhuset.
2007 Ptychion Iatrikes University of Patras, Greece.
Employment History
2020- until today private Psychiatrist – Psychotherapist.

2020- until today external collaborator of Doctors of the World, polyclinic of Athens.

2016-2019 Psychiatrist in the open ward of the Eating Disorders Clinic in Stockholm Municipality, Stockholm centrum för Ätstörningar (SCÄ).

2013-2015 Continuation and completion of specialty training in Psychiatry at Karolinska University Hospital, Stockholm.

2011-2013 Trainee in Psychiatry – General Prefectural Hospital of the Gävlle Region, Hudisksvalls Sjukhuset.

2009-2010 Rural Doctor, Exantheia regional practice, Lefkada, Greece.
Clinical Interest
Eating Disorders, Anorexia Nervosa, Bulimia Nervosa, Binge eating, Atypical Eating Disorders, ARFID, both in adolescents and adults.

Depression, anxiety disorders.

Neuropsychiatric disorders, ADHD, ADD, Asperger syndrome etc.

Personality and temperament disorders.

Psychotherapeutic interventions.
Teaching experience
2017-2018 Presentation of the topic of eating disorders to fifth-year students of the Department of Medicine of Karolinska University.

2009-2010 Presentation of the basic courses of Biology and Physiology, nursing school of IEK Preveza.
Research Interest
Transdiagnostic psychiatry.
Memberships in Medical Associations/ Societies
Medical Association Athens, Greece.

Hellenic Psychiatric Association, Athens, Greece

Hellenic Medical Association for Obesity

International Society of Schema Therapy- ISST.

European Stroke Organisation-ESO.