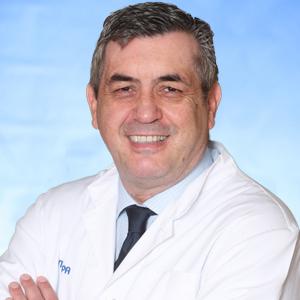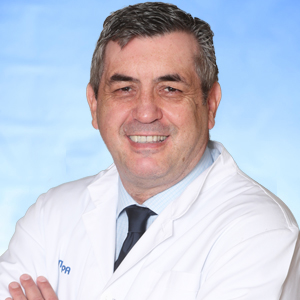 Education & Academic Qualifications
2002 Diploma in Obstetrical   & Gynaecological  Ultrasound
2000 IVF &Reproductive Medicine LIVERPOOL WOMEN'S UNIVERSITY HOSPITAL
2000 Advanced Laparoscopy Course ROYAL FREE HOSPITAL LONDON
1999 Greek Board Exam in Obstetrics & Gynaecology
1997 MRCOG Part 1 Exam Edinburgh
1997 Diploma in Family Planning
1995-1999 Specialized in Obstetrics  & Gynaecology
1990 Diploma in Diving Medicine
1989 Medical Degree (MBBS) University of Athens Greece
Dr Panagiotis kaliantzis
Dr Panagiotis Kaliantzis is a Consultant Obstetrician Gynaecologist specialized in IVF&Reproductive Medicine.

He specialized in Obstetrics and Gynaecology in various hospitals in UK and he subspecialized in IVF & Reproductive Medicine at the Reproductive Medicine unit of LIVERPOOL WOMEN'S University Hospital.

Since 2003 he has been working in Athens and he is a scientific associate of Institute of Life MITERA IVF Unit.
Member of societies
BFS(British Fertility Society)

ESHRE(European Society of Human Reproduction & Embryology)

AAGL (American Association of Gynecologic laparoscopists)

RCOG(Royal College of Obstetricians Gynaecologists)

ISA ATHENS (Athens Medical Association)
Professional Εxperience
Consultant Obstetrician Gynaecologist -Private Clinics Athens -Tripoli(Peloponnese) 2004-

Scientific Associate Institute Of Life MITERA 2005-

Center for Human Reproduction Athens 2003-2004

Specialist Registrar North Manchester General Hospital & St Mary'sHospital Manchester 2001-2003

Research Registrar Liverpool Women"s Hospital 2000

Specialised in Obstetrics  & Gynaecology (Senior House Officer & Registrar) Vale of Leven Hospital Glasgow ,Luton & Dunstable Hospital, St Peter's Hospita Surrey,Darlington Memorial  Hospital 1996-1999

Senior House Officer in Obstetrics & Gynaecology Xanthi General Hospital 1995

Resident in General Surgery Tzanio General Hospital 1994

Generar practitioner Chrysoupolis Health Center 1991-1993

Army Medical Officer Special Forces Rhodes 1990-1991
Clinical and Research interest
Reproductive Medicine ,IVF,Lpaparoscopic Surgery

Repeated IVF failures ,endometrial receptivity