General Clinic Patient guide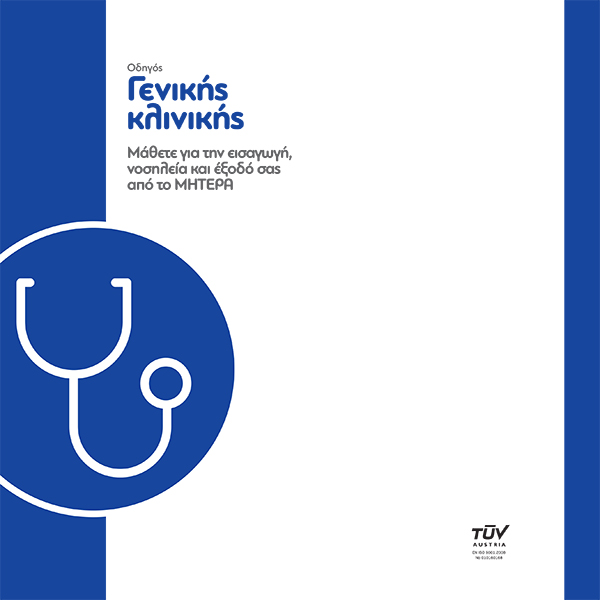 Welcome!
Driven by our dedication to people and their contemporary needs, at MITERA we stand out for our integrated medical services, leading scientific affiliations, ultra-modern facilities and the latest in medical technology. With a deep sense of respect and dedication, we offer quality healthcare services to the whole family daily. Thanks to our advanced medical equipment in every department, the experienced doctors in all medical specialties and the fully qualified nursing and administrative staff, we are able to offer prevention, diagnosis and comprehensive treatment for all medical conditions.
Find out everything you need to know about your admission, hospitalization and discharge from MITERA Hospital in the General Hospital Patient Handbook.