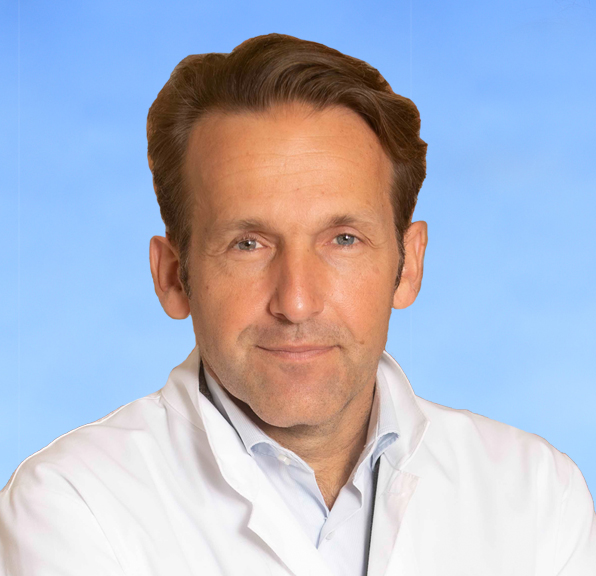 Georgalas Christos
Otorhinolaryngologist
Assistant Director, Head and Neck Department - Director of Endoscopic Paranasal and Skull Base Surgery, Hygeia Hospital
Education & Academic Qualifications
Athens: He studied medicine at the Athens University and graduated with honours in 1994.
Diploma of Laryngology and Otology (Royal College of Surgeons of England) 2002
Member of the Royal Society of Surgeon (MRCS Ed) – Edinburgh 2001
PhD (Honours) University of Athens, 2002
Fellow of the Royal Society of Surgeons – FRCS(ORL-HNS) – Intercollegiate Exams – London 2007
Professor of Surgery (Head and Neck) – University of Nicosia, Cyprus (Full Tenured post)
Doctoral thesis
Otoacoustic Emissions for screening for OME in children (Hons) – 2003, University of Athens
Fellowship in Societies, Membership in Journal Editorial Committees
Board Member:
National Delegate for Netherlands, European Rhinology Society (2011-2015)

General Secretary , Hellenic Society for Head and Neck Oncology (HeSHNO) (2015- now)

Director, Endoscopic Skull Base Amsterdam (ESA), University of Amsterdam, 2009-2015
Editorial Boards:
Associate Editor – Rhinology International (IF 3.7)

International Editor – Clinical Otolaryngology (IF 2.11)

International Editor  – Australian Journal of Otolaryngology 
AD-HOC REVIEWER for peer-reviewed
International journals – BMJ

Laryngoscope

Rhinology

Allergy and Immunology and more than 30 international journals
Work Experience
Amsterdam 2007 – now
In the Academic Medical Center, University of Amsterdam works as associate professor since 2007. In this University hospital he created and directed (with Wouter van Furth, neurosurgeon) the first Combined (ENT-Neurosurgery) Center Endoscopic Skull Base Surgery in the Netherlands. In the center doctors from seven disciplines (ENT, neurosurgeons, ophthalmologists pediatricians, oncologists, radiologists, radiotherapists, Endocrinologists) and three of the largest university hospitals in the Netherlands (AMC, VU Universiteit Medisch Centrum AvL – National Cancer Institute) collaborated. In this center the first endoscopic transnasal complete removal of craniopharyngiomas were performed as well as the first endoscopic removals tuberculum sellae and olfactory crest meningiomas in Holland.
Education Experience:
London: 1999-2007
Membership of the Royal College of Surgeons of Edinburgh Royal College of Surgeons (MRCS Ed) in 2001, and made the entire specialty in Otolaryngology – Head and Neck Surgery in London, United Kingdom in rotation the National Royal Hospital ENT (Royal National Throat Nose and Ear Hospital) (NorthThames). He got a Diploma of Laryngology and Otology (DLO-RCS Eng.) In 2002. He then worked in London for six years as a special curator (Specialist Registrar) at all sub-specialties of ENT (Rhinology, pediatric ENT, otology, head surgery and neck, facial plastic) taking the 2007 intercollegiate FRCS (ORL-HNS).
Paris: 2006/2007 Amsterdam
With scholarship of the Royal College of Surgeons as well as Onassis foundation he was trained further in paranasal endoscopic surgery and facial plastic surgery at Lariboisiere hospital in Paris and Academic Medical Center (AMC) in Amsterdam.
Clinical & Research Interest
Clinical Interest:
Author of the European directives on the treatment of sinusitis (EPOS guidelines 2012) and the European directives for Surgical Anatomy Nose and paranasal. Author of the European directives on the treatment of sinusitis (EPOS guidelines 2012) and the European directives for Surgical Anatomy Nose and paranasal.
Research Interest:
Member of research team " Pathology of upper airway and digestive system" (oct 2007 – 2015) – University of Amsterdam http://www.amc.nl/?sid=1549
We have shown that the regulatory cytokine IL-10 is produced by epithelial cells and by endothelial cells that line the blood vessels. Remarkably, in allergic rhinitis patients the levels of complaints correlates strongly with the expression of this cytokine. In another project we characterized potential differences between the responses of nasal epithelium from healthy and allergic individuals to house dust mite allergen (HDM) and found clear differences in the expression pattern between epithelial cells isolated from healthy and allergic individuals at baseline and between their responses to allergen exposure. Moreover we showed that a broad range of mediators produced upon allergen exposure by epithelial cells can participate in the immune response via recruitment and activation of cells of the immune system. Two projects investigate tissue resident dendritic cells dynamics and function. We have developed staining procedures for FACS and immunohistochemistry to study different subpopulations and compare tissue resident cell function with that of blood isolated precursors in both allergic and healthy individuals Characterization and pathogenesis of chronic rhinosinusitis/nasal polyposis The main finding in this projects was that Amphotericin B nasal lavages are ineffective in the treatment of patients with CRS. In three related newly initiatied studies we investigate potential contributing factors to the pathogenesis of NP: (a) the role of underlying bone structures, (b) the role of viral transformation and (c) the role of epithelium-fibroblast interactions.
Collaborating scientist:
Multicenter amphotericin trial, University of Amsterdam, UCL, University of Barcelona Research Fellow, Institute of Hearing, Professor Mark Haggard, Medical Research Council, Cambridge Trial of Alternative Regiments in Middle Ear Effusion(Από sep. 04 – sep 05) Cochrane Review Group, Use of Antihistamines on Chronic Persistent Rhinitis Cochrane Collaboration, ENT Group, Oxford (apr. 2002- apr 2003)
Honors & Awards
2011 UvA – AMC Clinical Excellence and Innovation Award (100.000 euros) shared with dr Wouter van Furth,Neurosurgeon, for the creation of ESA – the first multidisciplinary Endoscopic Skull Base Center in Netherlands
2011 Presentation award, 1st Congress of the Confederation of the European Otorhinolaryngology, Head & Neck Surgery Societies (Barcelona, July 2-6, 2011) (1200 Euros)

2010 Royal Society of Medicine – Journal of Laryngology and Otology Prize for best review, London, United Kingdom (3000 GBP)

2006 Onasis Foundation fellowship – awarded for a 6 month rhinology fellowship (15.000 Euros)

2006 Nan-Blofeld Prize– awarded by the Royal National Throat and Nose Hospital in support of a rhinology fellowship with Profs Fokkens/Hermann (9000 euros)

2005 Royal College of Surgeons (Ed), Ethicon Foundation Travelling Fellowship (600 Euros)

2004 De Jode Fund – by Whipps Cross Hospital awarded for presenting in the European Conference of Otolaryngology – Head and Neck surgery

2003 British Allergy Society travelling fellowship (to attend the 60th American Academy of Allergy Asthma and Immunology congress – Denver, CO)

2002 Geubert Poster Scientific Award for best poster presentation at the European Society of Paediatric Radiology Annual Meeting, Bergen, Norway, for 'The utility of MRI in the assessment of symptomatic adenoidal hypertrophy and rhinosinusitis in children – pre and post medical therapy" .

1994 MD (Hons) (8.50 / 10) – graduating rank: 14th out of 520

1989 – 1994 "Kritski" Scholarship of the Athens University .

1987 Bronze medallion, National Chemistry Contest
Books
Rhinology and Skull Base surgery:From the laboratory to the operating room: An evidence based-approach, Georgalas C, Fokkens W (Editors) , Thieme Publishers, Stuttgart, Germany 2013
Atlas of Otolaryngoloy – Head and Neck surgery: An illustrated visual Guide. Adunka, Georgalas, Hambek (editors), Thieme Publishers, Stuttgart, Germany 2016 (in press)
Books Chapter:
How I do it: Medial Maxillectomy in Endoscopic Approaches to the Paranasal Sinuses and Skull Base: A Step-by-Step Dissection Guide, Sprekelsen – Alobid (Editors), Thieme publishers, Stuttgart, Germany (in press 2015)

Primary Frontal sinus surgery Atlas Of Surgery On The Nose, Paranasal Sinuses, And Skull Base. Castelnuovo, Becker (editors) , Pending publication 2015)

Medial Maxillectomy In: ENT and Head and Neck procedures: Mochloulis, Seymoor and Stephens (Editors), CRC press, London, United Kingdom (2014)

Recurrent Throat Infections (Tonsillitis) Clinical Evidence – BMJ Publications , London, United Kingdom 2007

Evidence – based surgery in nasal polyposis In:Nasal Polyposis, Onerci – Ferguson, Springer, Heidelberg, Germany 2010

Medial Maxillectomy for inverted papilloma of the maxillary sinus In: The maxillary sinus Duncavage, Becker (Eds)Thieme, New York, USA 2010

Management of Thyroid Cancer In: Practical Manual of Thyroid and Parathyroid disease Arora, Tolley and Tuttle (Editors), Wiley Publications, London, United Kingdom (December 2009)

Pathophysiology of inflammation in the surgically failed sinus cavity In: Revision Sinus Surgery, Kountakis, Jacobs, Gosepath (Editors) Springer publications, New York, 2008
Recent Publications
"109 peer – reviewed δημοσιευσεις στο Pubmed – 4500 citations Scopus και H – Index 27 Scopus – 9500 citations Google Scholar και  H – Index 37
Georgalas C, Terzakis D, Tsikna M, Alatzidou Z, de Santi S, Seccia V, Dallan I. Ecchordosis physaliphora: a cautionary tale. J Laryngol Otol. 2020 Jan;134(1):46-51. doi: 10.1017/S0022215119002512. Epub 2019 Dec 20. PMID: 31858918.

Nasta MS, Chatzinakis VA, Georgalas CC. Updates on current evidence for biologics in chronic rhinosinusitis. Curr Opin Otolaryngol Head Neck Surg. 2020 Feb;28(1):18-24. doi: 10.1097/MOO.0000000000000594. PMID: 31789925.

Meccariello G, Georgalas C, Montevecchi F, Cammaroto G, Gobbi R, Firinu E, De Vito A, Vicini C. Management of idiopathic epistaxis in adults: what's new? Acta Otorhinolaryngol Ital. 2019 Aug;39(4):211-219. doi: 10.14639/0392-100X-2155. Epub 2019 Mar 25. PMID: 30933179; PMCID: PMC6734206.

Koltsidopoulos P, Skoulakis C, Papageorgiou E, Georgalas C. Unilateral rhinorrhoea associated with cerebrospinal fluid leak. Postgrad Med J. 2018 Dec;94(1118):727. doi: 10.1136/postgradmedj-2018-136078. Epub 2018 Oct 9. PMID: 30301833.

Geramas I, Terzakis D, Hatzimanolis E, Georgalas C. Social Factors in the Development of Chronic Rhinosinusitis: a Systematic Review. Curr Allergy Asthma Rep. 2018 Feb 16;18(2):7. doi: 10.1007/s11882-018-0763-0. PMID: 29450659.

Garas G, Kythreotou A, Georgalas C, Arora A, Kotecha B, Holsinger FC, Grant DG, Tolley N. Is transoral robotic surgery a safe and effective multilevel treatment for obstructive sleep apnoea in obese patients following failure of conventional treatment(s)? Ann Med Surg (Lond). 2017 Jun 9;19:55-61. doi: 10.1016/j.amsu.2017.06.014. PMID: 28649379; PMCID: PMC5470525.

Hellings PW, Fokkens WJ, Bachert C, Akdis CA, Bieber T, Agache I, Bernal- Sprekelsen M, Canonica GW, Gevaert P, Joos G, Lund V, Muraro A, Onerci M, Zuberbier T, Pugin B, Seys SF, Bousquet J; ARIA and EPOS working groups. Positioning the principles of precision medicine in care pathways for allergic rhinitis and chronic rhinosinusitis – A EUFOREA-ARIA-EPOS-AIRWAYS ICP statement. Allergy. 2017 Sep;72(9):1297-1305. doi: 10.1111/all.13162. Epub 2017 May 21. PMID: 28306159.

Terzakis D, Georgalas C. Polyps, asthma, and allergy: what's new. Curr Opin Otolaryngol Head Neck Surg. 2017 Feb;25(1):12-18. doi: 10.1097/MOO.0000000000000323. PMID: 27849652.

Pundir V, Pundir J, Lancaster G, Baer S, Kirkland P, Cornet M, Lourijsen ES, Georgalas C, Fokkens WJ. Role of corticosteroids in Functional Endoscopic Sinus Surgery–a systematic review and meta-analysis. Rhinology. 2016 Mar;54(1):3-19. doi: 10.4193/Rhin15.079. PMID: 26970247.

Orlandi RR, Kingdom TT, Hwang PH, Smith TL, Alt JA, Baroody FM, Batra PS, Bernal-Sprekelsen M, Bhattacharyya N, Chandra RK, Chiu A, Citardi MJ, Cohen NA, DelGaudio J, Desrosiers M, Dhong HJ, Douglas R, Ferguson B, Fokkens WJ, Georgalas C, Goldberg A, Gosepath J, Hamilos DL, Han JK, Harvey R, Hellings P, Hopkins C, Jankowski R, Javer AR, Kern R, Kountakis S, Kowalski ML, Lane A, Lanza DC, Lebowitz R, Lee HM, Lin SY, Lund V, Luong A, Mann W, Marple BF, McMains KC, Metson R, Naclerio R, Nayak JV, Otori N, Palmer JN, Parikh SR, Passali D, Peters A, Piccirillo J, Poetker DM, Psaltis AJ, Ramadan HH, Ramakrishnan VR, Riechelmann H, Roh HJ, Rudmik L, Sacks R, Schlosser RJ, Senior BA, Sindwani R, Stankiewicz JA, Stewart M, Tan BK, Toskala E, Voegels R, Wang de Y, Weitzel EK, Wise S, Woodworth BA, Wormald PJ, Wright ED, Zhou B, Kennedy DW. International Consensus Statement on Allergy and Rhinology: Rhinosinusitis. Int Forum Allergy Rhinol. 2016 Feb;6 Suppl 1:S22-209. doi: 10.1002/alr.21695. PMID: 26889651.