75 employees – volunteers of Hellenic Healthcare Group cleaned the beach of Schinias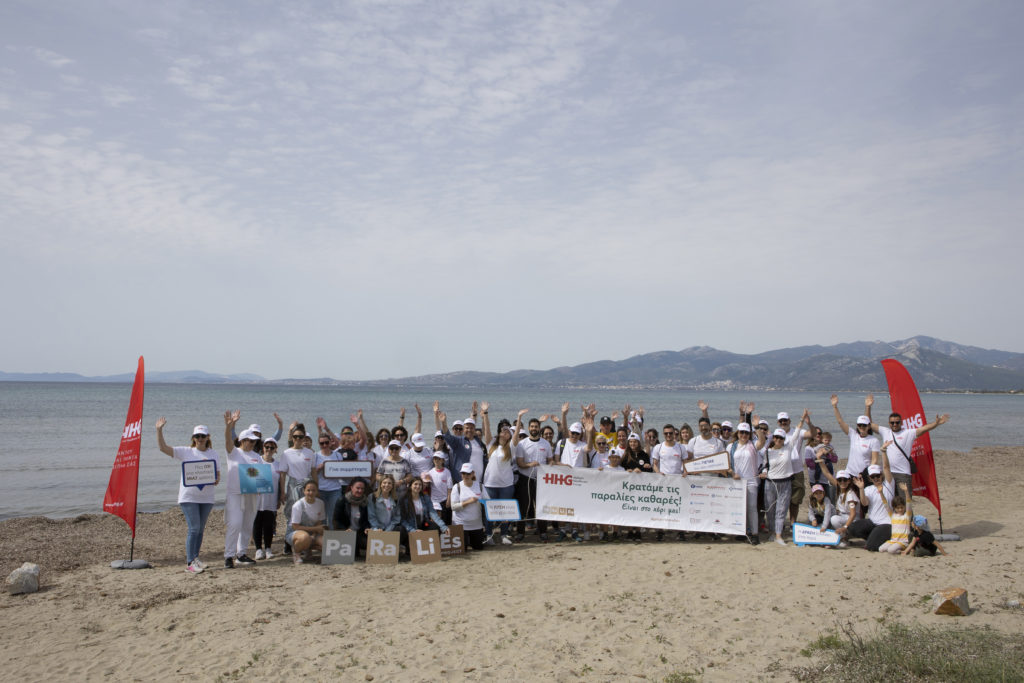 A total of 42 kg of waste was collected
 The Hellenic Healthcare Group (HHG), with the participation of 75 employees of the Group's companies, in collaboration with the "project PARALIES" organization, undertook the cleaning of the last part of the beach of Schinias, which took place on Sunday, May 14th 2023.
Always operating with responsibility towards society and caring for the sustainability of the environment, HHG Group decided to actively contribute to the treatment of coastal pollution by cleaning one of the busiest and most beautiful beaches of Attica.
Specifically, the employees-volunteers and members of their families (from the Hygeia Health Clinics, Metropolitan Hospital, Mitera, Metropolitan General, Leto, the Healthspot and Heal Academy diagnostic centers), cleaned the last part of the beach of Schinias and in about 2 hours they collected and delivered to the representatives of "Project PARALIES" 42 kg of waste such as plastic, aluminum, paper, glass and cigarette butts.
Project PARALIES is an important environmental initiative that aims to reduce pollution and the impact of human presence on the marine and coastal ecosystem of beaches. As part of this action, representatives of Project PARALIES informed the HHG volunteers about the importance of waste collection, the process of qualitative and quantitative recording of the waste collected and the correct way of recycling, with separate collection of garbage produced according to the material, i.e. plastic, aluminium, paper, glass or mixed.
 Hellenic Healthcare Group's goal is to continuously take actions that respond to the needs of society, benefit the social economy and ensure a healthy and safe environment for all. Through the social responsibility actions they implement and the sustainable practices they follow, the Group's hospitals make a decisive contribution to a more sustainable future. By actively promoting environmental protection, the HHG Group places tremendous emphasis on monitoring its environmental footprint, implementing the circular economy model to enhance its sustainability and taking steady steps towards a healthier and greener future for society.